It's about time I told you my diagnosis story.
This isn't coming out of the blue – National Diabetes Week is this week, and for the first time there is a part of the campaign exclusively focused on type 1 diabetes, and knowing the early signs of type 1. Their hashtags (well played Diabetes Australia, keep it up #hashtagsarelife) are #ItsAboutTime / #NDW2017 / #4Ts , and the first one jumped out at me.
It's about time that we knew what the signs are – with all the resources available to us at the tips of our fingers, with HCPs having more qualifications and knowledge than ever before, why is this still being missed? Why am I still hearing stories on diabetes camp about kids and adults being dismissed as 'dramatic', 'sensitive', or 'just a bit stressed?'
Alright, buckle in, make a cup of tea, and read up. This is long. You're in for a tale and a rant on why #ItsAboutTime the symptoms of type 1 diabetes need to be known. #ItsAboutTime that we understand that diagnosis does not stop at the words "You have Type 1 Diabetes", and that a diagnosis is multi-faceted. Treat the diabetes, but treat the tidal wave of emotion that comes along with it.
January, 2010
I'm 17. I've just returned from an exchange trip to France, and I am buzzing with my newfound acquisition of the language, an obnoxious penchant for relating everything back to my trip ("That reminds me of this one time, in France, where…"), and a taste for French wine. I have a week before I start Year 12, and being the nerd that I am, I land in Melbourne and pick up my books the next day. We're studying A Streetcar Named Desire and dear God, I will do all the pre-reading and extra reading if it kills me.
February 2010
Ok, so it's starting to kill me. It's been a few weeks since Term 1 has started, and I'm already feeling tired and burnt out. Each day seems like more of an obstacle, and I go from being full of beans at the start of term to sitting at the back of the classroom and willing my brain to concentrate on the words and data in front of me – and why is my vision kinda fuzzy? My school has three levels, and dragging myself up those stairs become like scaling a small mountain – as the weeks go on, I start to pause and lean against the wall to get myself to each floor. I'm also drinking, and therefore peeing, a LOT. I carry a 1.25 litre drink bottle around with me, and fill it up every chance I get. I'm constantly asking to go to the toilet, and my teachers are starting to get annoyed. I stop hanging around after class and run to the toilets every break that we get.
I'm losing weight, and I'm LOVING it. All of my friends are complaining about their "Year 12 padding", yet whatever I eat, I seem to drop even more weight. I sit there smugly eating a Mars Bar while my friends complain – hey, I may be exhausted, and married to the toilet, but at least I'm losing the muffin top!
Mum notices that something is up, and even though I protest and say "I'm just stressed", she basically frogmarches me to the car and takes me to the GP. She's heard me peeing like a horse at least five times a night, and I've taken to sculling water ON the toilet – this thirst just won't go away, however much I drink. Over the next couple of weeks we see three doctors in a row, all of which tell me that I'm stressed ("told you Mum"), working myself too hard, and may 'have a small virus'. They do no tests, not even a simple blood prick, and raise their eyebrows if we push any further. So we don't.
This is done way too often – people are brushed off, time and time again, as too dramatic, anxious, or sensitive. Often, it is mothers taking their kids to the doctor, and often it is mothers being told to 'calm down'. Whether it is the mother or the patient, women are consistently discriminated against within the healthcare system – consciously or unconsciously, but the fact remains that it happens. I'm not saying that doctors misdiagnosing is exclusive to women, but I am saying that it is more common, and that it is embedded in the Western healthcare system. You can see this here and here (done as part WHO Commission on the Social Determinants of Health). If you're still thinking "Classic Georgie, harping on with that feminist rubbish" do a quick peer-reviewed study search and you will be buried with research that shows, time and time again, women's concerns are dismissed and/or delayed. Whether that woman is seeking treatment for herself, or a dependent, we are pushed away, told we are being dramatic, or that we're too sensitive. One of my closest friends was diagnosed with ovarian cancer when she was 22 – TWENTY TWO – and only got the ultrasound that ultimately diagnosed her cancer when her nurse mother pushed and persisted for it. We should not be advocating to get to the bottom of a problem, that's our GPs job.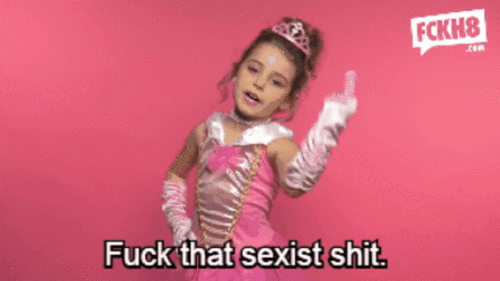 MOVING ON
Labour Day Weekend, March 6th – 8th
I am beyond exhausted. My family is packing for a camping weekend away with my cousins, and because I like camping as much as a poke in the eye with a sharp stick, I've decided not to go (Why would you pay to sleep on the ground and shit in a hole?!). However, watching them prepare to leave makes me scared, and I make a last-minute decision to go with them. I'm scared because I can feel my heart beating through my chest, it takes energy to lift my head off the pillow, and my vision is a little fuzzy. To put it bluntly, I feel like death.
We're camping with my cousins and some friends – and one of these friends has type 1 diabetes. He is my parents' age, and when I mention my incredible ability to pee and drink at the same time, he furrows his brow and pointedly tells my aunt to "take her to the hospital, that's not good". The weather is terrible, so we shrug and I secretly revel in the fact that I only had to sleep in a tent for one night. We debate back at my aunt's whether to take me to the local hospital then, or wait until tomorrow, but I'm so tired and comfy that I'm already sleeping and the point is moot. Unbeknownst to me, my aunt checks my breath that night – her friend told her that if I had type 1, my breath should smell sweet. It did. Lucky me.
Before heading to the hospital, I google my symptoms and everything points to type 1 diabetes. "Hey guys – Google says I have type 1 diabetes! Haha oh god can you imagine, I'm so bad with needles." Idiot.
March 7th
We get to the hospital, and my mother lists all the symptoms that I have, and we're rushed right through. I'm leaning against my aunt, nestling my head on her shoulder and trying to regulate my breathing. My chest is hurting, and I feel like my whole body is full of lead. The nurse pulls out a finger pricker, takes my blood, looks at the meter, and my aunt looks over and says "Oh SHIT".
From there, I'm hooked up to a million drips, and I start to cry. I hate needles, I don't know what's happening, and my mum and aunt are on either side of me trying to calm me down. At some point, a doctor walks in, tells me my blood sugar levels were 'dangerously high', that I have type 1 diabetes, and she walks right out again. At this, I feel like I've been punched in the face. Type 1 diabetes? What the hell is that? Is this my fault? Is it all the Mars Bars that I ate?
Aftermath
I spent around a week in hospital, but I can't really remember a lot of it. I do remember crying my heart out that first night, and I've never felt grief like it. The sobs seemed to come from within my very bones, and reverberated through my body as I cried under the blanket, fist curled around my hair and my arm hugging the pillow. I didn't know anyone with this, and all I had heard from people around me was how diabetics died early, how they went blind, and how they had to inject themselves all the time. The insulin being put back into my system swelled me up, and I panicked – I was getting fatter AND I had a lifelong illness?! There was no consideration for my earlier medical history – my mental health, my history with eating disorders – behind the scenes there may have been, but from where I stood I was told to 'deal with it' whenever I brought up my feelings. As soon as I was physically balanced, they led me out of the ward, with a handout on carb counting and injecting and instructions to 'find yourself an educator in Melbourne'.
2010 was a hard year. I often started crying for no reason, and I was resentful of this new part of my life. I was angry, and upset, and confused – and alone. Nobody in my life knew what it was like, and I had no idea where to find people that did.
Not only is it about time that we know the early signs, it's about time we make diagnosis easier. Diagnosis is always going to be rough – but you know what makes it easier? Know the #4Ts, get people diagnosed before they reach this stage, and once they're diagnosed?
Hold their hand a little. We may be adults, but we're just starting out with diabetes. Slip a support group pamphlet into our hand, welcome peer support volunteers into your hospitals, and for the love of God – stop telling teenagers that they're going to go blind and die as you teach them to carb count.
Type 1 diabetes strikes anyone, regardless of age or lifestyle. Know the 4Ts – Thirsty, Tired, Toilet, Thinner – and if you're worried, ask for a finger prick. It only takes a minute, and could mean an introduction to this world that is calm and positive, not one that is scary and lonely. Diagnosis needs to be holistic and considered – remember you're dealing with a human that is dealing with this forever, not a medical textbook case study. Help us find our tribe!